Mission and Goals
The mission of the Chamber is to build a strong network among the companies that conduct business in Topeka, promote business in our city, and attract new businesses to join our ranks. We believe Topeka is the best place to have a business because of the business friendly and family friendly atmosphere in the city. Topeka is a medium-sized city with numerous smaller towns in the surrounding area of northeast Kansas and easy access to the Kansas City metropolitan area. Our city attracts many consumers from the surrounding towns. Also, our top-notch schools and neighborhoods provide good opportunities for raising and educating families. We have a large and well-known university, Washburn University, and several smaller higher education institutions. Our current goals are as follows: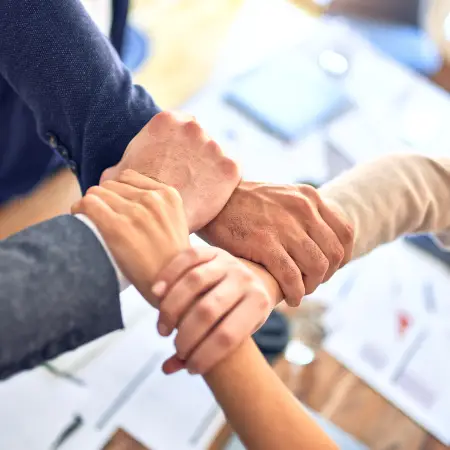 Plan and execute six small gatherings on a bimonthly schedule throughout the year. The small gatherings will enable business leaders and representatives to gather in informal environment to discuss ideas and concerns and promote networking.
Plan and execute an annual conference to give the state of business in our city. A special guest will be invited to speak at the conference. The conference will be advertised in several regions to promote networking between our businesses and businesses in the other cities.
Plan and execute an annual business and trade show with Visit Topeka to promote businesses in our area. The show will be open to the public so the companies can educate the attendees about their products and services.
Plan and execute two community events with the Parks and Recreation department. One event will be a 5K which local businesses can help sponsor and collect money for the local food pantries. A second event will be a free concert held at Evergy Plaza in downtown Topeka. Both events will be family friendly to promote unity amongst our members and the community of Topeka.
Increase our membership by 100 businesses or individuals and maintain our current membership partners.
Promote our city by developing and implementing an incentive program to attract new businesses to our city. The current idea is to work with the city council to adopt a tax credit plan that will provide credits based on the number of employees in the business and the type of business.
Implement a business promotion program where our Executive Committee will vote on three companies to highlight for each month. The three companies will be highlighted on the home page of our website.